WEDDING MUSIC IN ITALY
Singer for your wedding party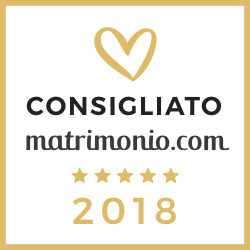 As a personal suit, the music for the wedding to be imagined and then stitched Measure, Refined for the appetizer and engaging for the party.
Keywords for an unforgettable Wedding in Italy:
ELEGANCE - STYLE - BALANCE - GLAMOUR
Imagine a wedding in Italy…on the lake shores in Como in historic buildings, on the Lake of Garda, in the hills of Tuscany, in Monferrato in a castle surrounded by the beauties of nature, or maybe in wonderful cities rich in history and astonishing glimpses like…Florence, Venice, Rome!
For most couples coming from all over the world, celebrating a  WEDDING IN ITALY is actually a big dream, an unforgettable experience, something special to share with your family and friends.
Music is an essential factor to accompany the ceremony you will remember all life long. The repertoire selected for the ceremony and the party will create the right atmosphere for any moment of your special day.
I am able to plan your own musical repertoire with style and elegance, for your WEDDING IN ITALY, in quality of MUSIC PLANNER to help you chose the right wedding soundtrack which matches the great typical italian wedding style.
Every wedding party in Italy is a unique event, made to measure to give you and your guests unforgettable moments and emotions!
WEDDING MUSIC IN ITALY: Which Music for Wedding..  
 Duo, trio, quartet, Band .. all ensembles will fulfill your requests with elegance, discretion and competence while close attention is paid to every detail, but above all "VERSATILITY", adapting the sound to every moment of your event (WELCOME COCKTAIL, DINNER, DANCE SET).
Dream your  lovely Dream in Italy with Music for wedding
From the moment of the ceremony right up to the reception, Valentina takes the utmost care of the music entertainment, classical musicians for ceremony, Band for wedding and all kind of music atmosphere that you need...

You can plan more details: the light design, the scenography, and all the possible special effects to make those moments simply magic.
Light design
Light design in Villa d'Este COMO - Music for wedding and special effects ..
Light design
Light design for wedding in Milan
Request more Information
Want to know my availability or request more information About MUSIC and LIGHT DESIGN?