Exclusive Private Singer
Gala Dinner, Work events, Birthdays, Anniversaries, Dinner-concert, Wedding Party.
Your Singer for Event in Italy
Authentic, Spontaneous and proudly Eclectic
An alchemy of professionalism, "Bon Ton" and empathy, animates private parties and corporate events, receptions and concerts at home ranging with grace and elegance from jazz to dance.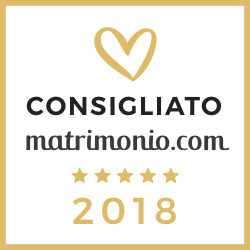 Valentina Mey
Italian Singer for Event - Italian Wedding singer
Italian and worldwide function band available as a 2, 3, 4, 5, 6 or 7 piece for corporate events, parties, weddings, events, birthday party, wedding in Italy and abroad etc.
Playing the perfect mix of old and new.
A delicious cocktail of Jazz, lounge, motown, soul, funk, pop and Dance.
Valentina Mey, singer specialized in Music for Events. Customized performances and repertoire, for any kind of occasion, event or show.
On stage since age of 11, accompanying the musician father, Valentina develops her talent in the music.
Influenced by some of greatest artist POP, R&B, Smooth Jazz, she reveals her identity by developping a great vocal versatility and the ability to capture the nuances of various musical genres by proposing her own personal style.
She has authenticity, generosity and passion that is perceived at the first glance, creating a real understanding and complicity with the audience.
Music must be able to make more pleasant any time of the party with elegance and discretion, in order to make your guests feel comfortable and perfectly integrated into the atmosphere.
The wide variety of music genres proposed, the possibility of enjoying a solo or a band, the high-level musical and entertaining competences after years of experience, the love for details, the real passion for music and the versatility are actually the main strenght points of the service provided.
The songs are selected among hundreds italian and international evergreens and successes.
They are chosen according to the target, the guests and the kind of show required.
Music follows step by step your event: starting with a soft, warm, refined and discrete acoustic atmosphere, and finishing with the greatest dance-rhythms and GLAM!
Valentina Mey often performs in Italy and abroad.
Among her clients there are celebrities from the world of fashion, finance, politics, Lions Clubs, Rotary International and some of the most famous locations in the world (Sheraton Hotel, Four Seasons, YCCS, Blue Note Milano, Odissey Los Angeles, Boscolo Hotel, Yachting club, Bulgarian Embassy, Savoy Hotel in Moscow, Villa D'este and Villa Erba Cernobbio). These locations are often selected by foreign clients looking for the typical italian excellence.
Solo - Duo - Trio
Small Ensembles
Start the evening with soft music, an enveloping atmosphere, an aperitif to know each other ... and end up chatting with the open-Bar between more dynamic rhythms and engaging.
Valentina "in solo"  for your informal evenings or even in private homes
in "Duo" or "Trio" with   VIOLIN, Elegant and Sophisticated,  with   SAX… for warm, rilaxing and Glam atmosphere,  with  GUITAR  for informal entertaining evenings or for the"dinner-concert",  with PIANO, Always classy.
The band can be from 3 to 10 items to choose from: Piano, Bass Guitar / Bass, Drums / percussion, guitar, saxophone, two violinists and eventual support of the male voice and a small gospel choir or dancers. To continue the party after the show live, it is available to the DJ-set, which can take guests until late at night.
Live Dj Set
Live Creativity
A new project, in which Valentina performs with his instrumentalists or with Dj Producer, halfway between a DJ set and a live, sang, played and mixed live on sampled basis, with the use of music, drum instruments electronics, IPad and consoles. The repertoire is a musical journey through the songs more known on the international scene, revisited in LOUNGE, CHILLOUT, or DEEP HOUSE DANCE
Special Wedding Music in Italy
go to the page dedicated to "music for Wedding"
You can choose the "music for wedding in Italy"
or choose the "Italian wedding music" for
your wedding in your city
Request more information
Want to know my availability or request more information?
JAZZ & POP COVER in JAZZ (ASCOLTA DAL BROWSER)
LIVE AUDIO DEMO - DANCE MUSIC & PARTY MUSIC (ASCOLTA DAL BROWSER)
POP
apero & dinner selection
LIVE AUDIO DEMO - APERO & DINNER MUSIC (ASCOLTA DAL BROWSER)
LIVE AUDIO DEMO - LOUNGE COVER (ASCOLTA DAL BROWSER)
Power Duo VOICE & VIOLIN - audio mp3
LIVE AUDIO DEMO - VOICE & VIOLIN DUO (ASCOLTA DAL BROWSER)
ALBUM - 2007 "NO MORE BLUES"
Album "NO MORE BLUES"
Listen my Original soundtracks on YOU TUBE or Spotify
Request more information
Want to know my availability or request more information?
Request more information
Want to know my availability or request more information?
Exclusive Private Singer
The music, the frame of a picture always unique and special. Elegance & Glam for your event!
Singer for your Wedding in Italy, Events , Entertainment and Music Italy, Wedding Music, Wedding band, music for parties, weddings Singer in Italy, Event Music, Live Band for wedding, Music wedding Tuscany, Langhe, Milan, Turin, Swiss, London.